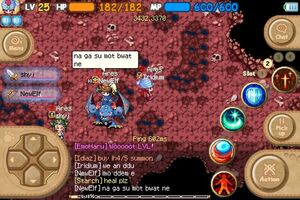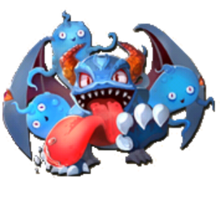 DEVILANG


Level: 34

Attack Style: Ranged

Special Skill:
Stun
Bull Rush

Aggressive: Yes

Experience Gained (At same level): ?

Health: 15000+

Item Drops:
Gold
Ancient Experiment Token
Joma's Pendant
Old Scroll
Armor Enchant Scroll (A Class)
Weapon Enchant Scroll (A Class)
Wingwing Boots
Firestorm (Volume I)
Potion Bag
Pet Crystal (2)

Respawn Time: Regular: 5 hours & 33 minutes
Second spawn after maintenance: 5 hours & 43 minutes (+10 minute error)
Meaning that after the first DEVILANG is killed when a maintenance is over, the second DEVILANG will spawn in 5 hours & 43 minutes. The spawn time will revert back to the usual 5 hours & 33 minutes after the irregular second spawn.

Found in: Lighthouse Dungeon 5F

Related Monsters:
BREMEN
MUTANTHYDRA

Notes: Gives 40 Fame when killed.
DEVILANG is also one of the server names.
Ad blocker interference detected!
Wikia is a free-to-use site that makes money from advertising. We have a modified experience for viewers using ad blockers

Wikia is not accessible if you've made further modifications. Remove the custom ad blocker rule(s) and the page will load as expected.