Categories are useful as they help organize the wiki. You can add a category on any page any time!
Here is a list of ready to use and valid categories.
If you do not know how to add a category, please follow this guide.
Where and how to add? (1)
Step 1
You can add a category by first starting to edit a page. Press the edit button.
Step 2
On the side bar, you will see 'Edit Summary', 'Add features and media', and categories.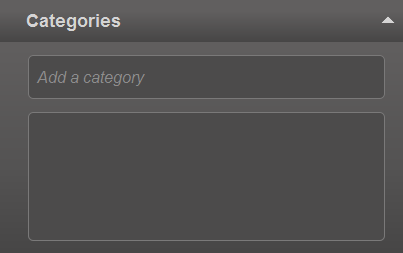 Step 3
Type in categories where it says Add a category.

---
Where and how to add? (2)
Step 1
You can add a category by scrolling down to the bottom of the article. There you will find:

Step 2
Step 3
The box will open up, allowing you to type in your category. Press save when you are done.

Ad blocker interference detected!
Wikia is a free-to-use site that makes money from advertising. We have a modified experience for viewers using ad blockers

Wikia is not accessible if you've made further modifications. Remove the custom ad blocker rule(s) and the page will load as expected.