6 instant dungeons are now open in TWOM and each dungeon has a level requirement and slay the ferocious Dungeon Bosses!
Remember, it's now or never!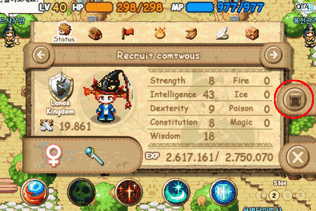 ■ Level Requirement

■ How to enter an instant dungeon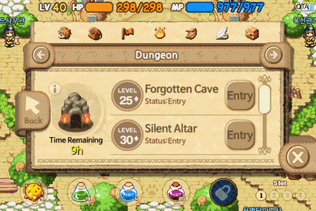 - There must be 4 people in a party and the leader must request to enter the dungeon (except for Kooii Room and Monster Attack which requires 2 or more players).
- Party members must not have any current requests to enter the Battlefield, Arena, or Ancient Dungeon.
- When the leader requests to enter a dungeon, all party members will use up their number of tries.
- Your team has one hour to clear the dungeon. Do your best!
- You may leave the dungeon by speaking to the


Dungeon Examiner.
- All dungeons and the number of tries are reset every week.
- Dungeons may be reset once per dungeon with Gemstones before the weekly reset.
- It is possible to enter a dungeon that is lower than your level, i.e.: a lvl 34 mage can go to Forgotten Cave.
■ Notes
- You lose experience if you die in one of these dungeons.
- If you are red name and you die, your red name will turn black.