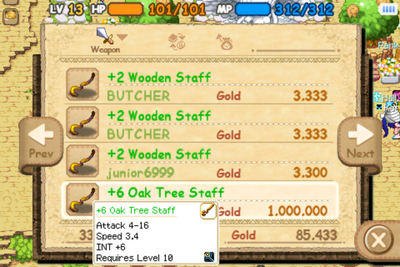 Oak Tree Staff
A staff made from the finest oak trees.
Weapon
Level Required: 10
Class Required:

Magician
Damage: 4 to 16
Speed: 3.4
Mana: 0 to 6
Intelligence: 0 to 6
Requires 20

Gemstones to repair.

How to Obtain:
Dropped by

Sandman.


Related Items:


Wooden Staff


Adventurer Staff


Short Staff


Chipped Staff

Notes:
Recommended staff for BF1 magician campers.